You know that you're a crazy crafty person, when you spend tons of time researching the perfect white cardstock! Fact is, though, a great white cardstock is an absolute necessity! My preference is for a super heavy cardstock that makes sturdy cards and treat containers, since those are the projects I make most often. The 130lb Classic Crest Solar White cardstock from Paper Presentation is my hands down, #1 fave. It gives you a professional looking base for all your projects. My only criticisms of this product are the price…it's a bit more expensive than most crafting cardstocks at $9.00/25 sheets and when they arrive, many of the sheets have what I call "trimmer flakes" which are super thin flakes of paper that come from cutting the cardstock in bulk. These flakes don't effect the cardstock at all, but you will need to rub them away with your finger to get a clean edge.
Unless you like having your projects fall apart, a good, strong adhesive is a must have in the craftroom. Throughout the Start You Stash Series, I'll be featuring several adhesives from Scrapbook Adhesives, but today I'm sharing the one I think is the ultimate must have: Crafty Power Tape. For those of you familiar with Scor-Tape, Crafty Power Tape is similar, with a few added features that I really like. First, it has a cutting edge on the dispenser which saves your scissors from having to fight through the sticky adhesive. Also, the backing strip is slightly larger than the actual adhesive. This means that it's SUPER easy to remove the backing from the adhesive without straining your eyes to peel the two apart. It's the little things..right! I only wish it was available in more than just the 1/4″ width.
I have an envelope problem. I love them. So bad. If I could own them in every color I would…but alas, most people frown upon storing stationery supplies in your kitchen. So, I've forced myself to pare down my envelope collection to just those that I need and will use most often. The Natural Kraft & Solar White envelopes from Paper Presentation are top notch quality and they come in every size imaginable! For more info on envelope sizes, check out the Card & Envelope Size Guide in The Library
Click through for a project featuring two of today's Must Haves as well as information on today's giveaway!
As I mentioned, the 130lb cardstock is a great base for cards and treat boxes. For today's project, I'm combining two simple supplies: white cardstock and Crafty Power Tape with a printable template that I created a while ago. The cardstock makes a super sturdy and durable base for this project and the Crafty Power Tape adhesive ensures that the finished product will remain in one piece!!
The Mini Milk Carton Template is a favorite of mine and with just one slight change, this template becomes a great treat container for the holidays!
I used a scalloped rectangle die to create a window in the front of this container, then stamped a simple design on each. These are an easily mass produced project and a great way to present a homemade treat. And if baking isn't your thing, handmade treat containers are perfect for packaging something storebought, too. Show off your crafty, creative skills, even if the contents aren't homemade!
SUPPLIES
Damask Love Mini Milk Carton Template | Scrapbook Adhesives Crafty Power Tape | Spellbinders Nestabilities Scalloped Rectangle Dies | Paper Presentation 130lb Classic Crest Cardstock in Solar White | Hero Arts Aspen Holiday | Ranger Ink Stickles in Paprika | Clear & Simple Stamps Cookie Bake | Lil Inker Mini Bow Die | Ellen Hutson Crystal Clear Plastic Cardstock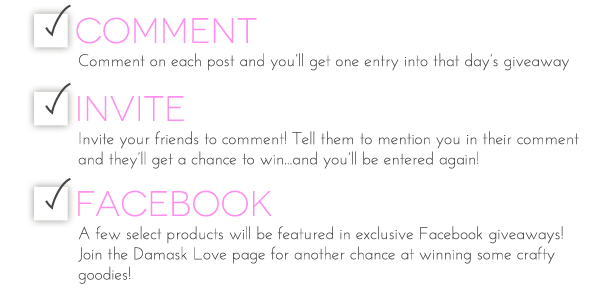 DISCLOSURE: At my request, some of the products for the Start Your Stash series have been generously provided by the vendors featured. These are quailty products and quality vendors that I use in my own crafting projects.  The opinions shared throughout the Start Your Stash series are my own.