How's your week been going, loverlies?!
I've been doing well…..but BOY have I been busy! Stay tuned because there are going to be some really fun announcements happening on Damask Love over the next few weeks!
But for now…how about a fun card!?
It's no secret that mustaches are a hot trend, right? Well, I thought it'd be fun to make a simple but fun card that features the mustache image in a quirky way!
Today's card compiles a bunch of different sets, which is something I always love to do! Mixing and matching my stamps is a great way to get more mileage from my supplies…AND…I'm always shocked to see how well different manufacturer's products can go together!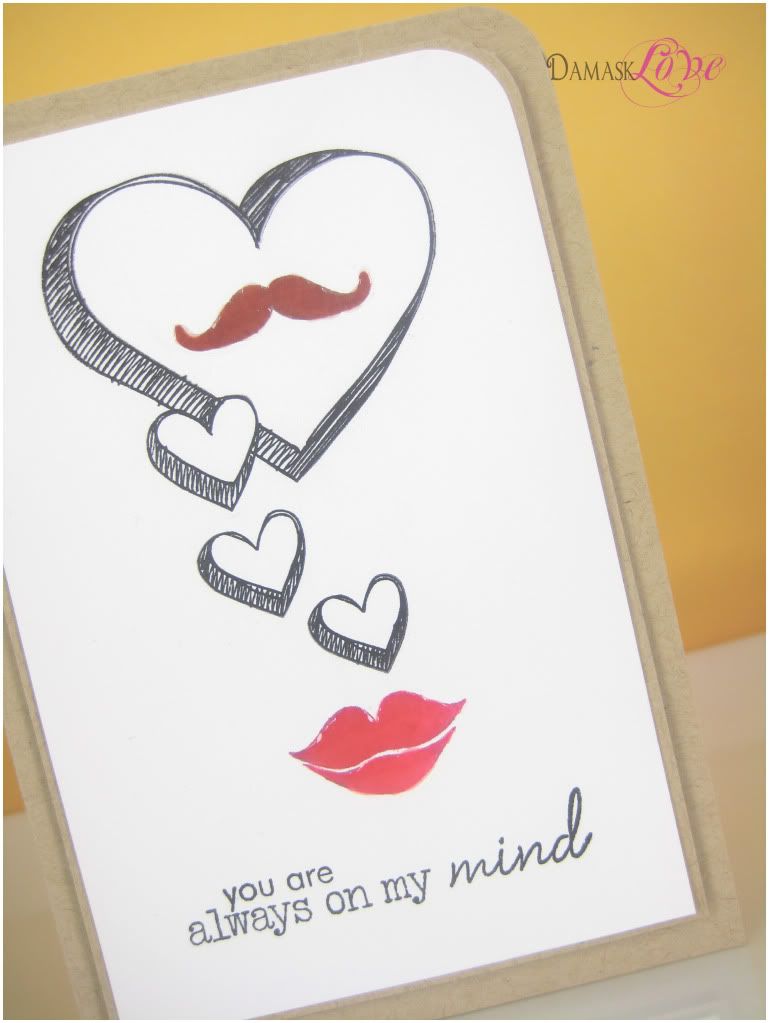 Here's the rundown: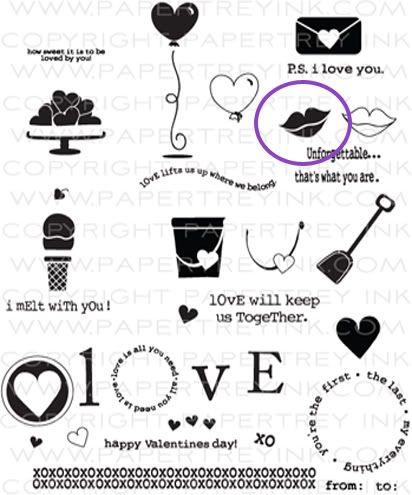 Papertrey Ink Love Songs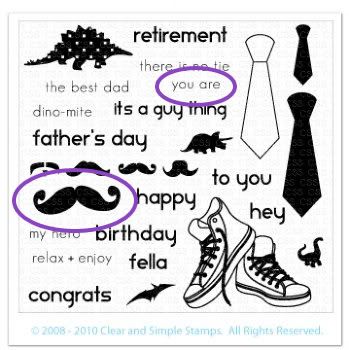 Clear and Simple Stamps A Guy Thing
Technique Tuesday Chit Chat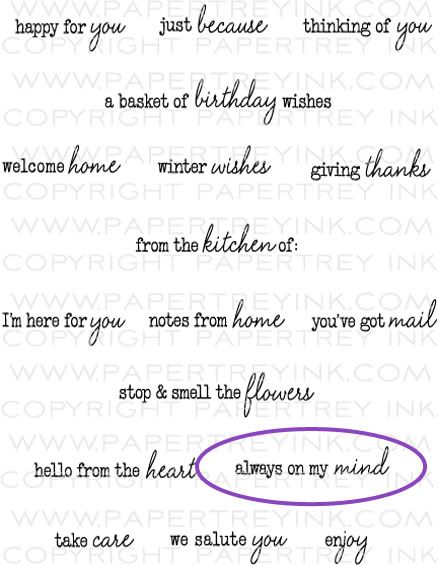 Papertrey Ink Vintage Picnic Sentiments
Such a fun way to say "I love you" or "I'm thinking about you!"  
Thanks for stopping by for some Damask Love…now I'm off to catch up with all the challenges out there in blogland! It' been too long since I played along in something!
Have a great day!
Adios:-)