It's time for another Denami Spotlight….and this time we're showing off the Small Grapes stamp! It's such a cutie and a great stamp for the summer months.
For my first card I kept things super simple, to show case the shape and size of the grape image. I paired it with the "Thanks A Bunch" sentiment, which, let's be honest is just too perfect!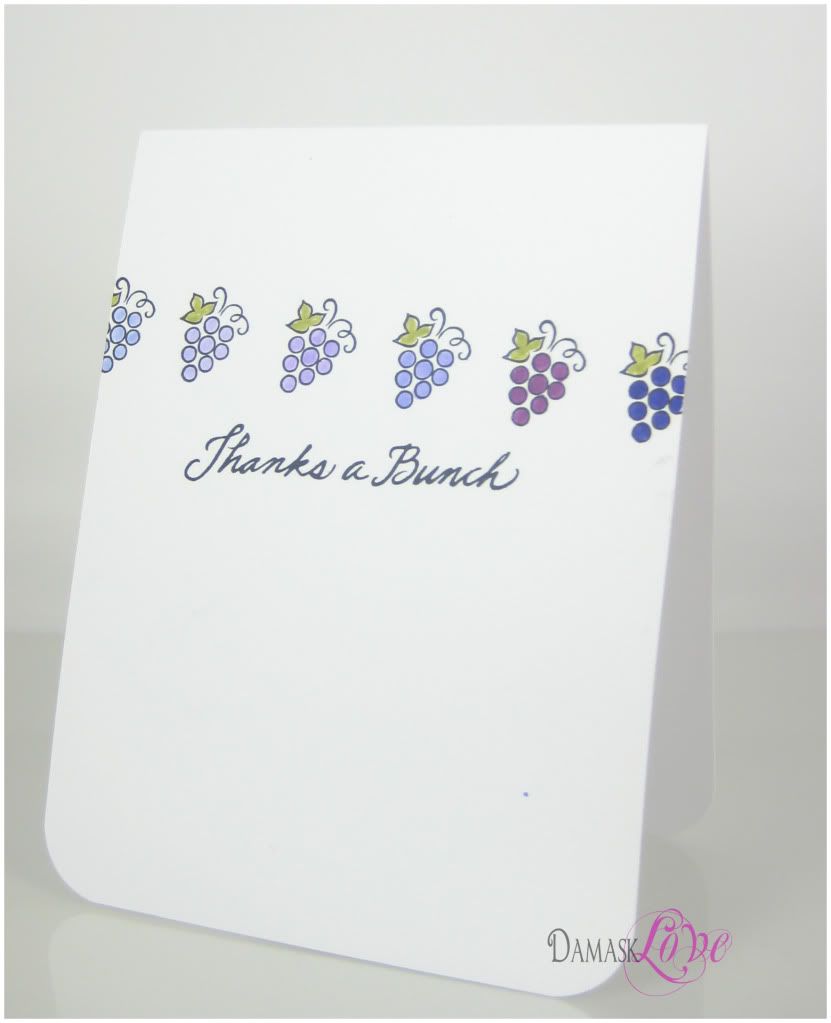 For my second card, things got a little more interesting. You know that I love to think outside of the box and I thought it'd be fun to take some inspiration from this card…and make a big bunch of grapes out of a bunch of little bunches of grapes…How's that for confusing!
Here's what I mean!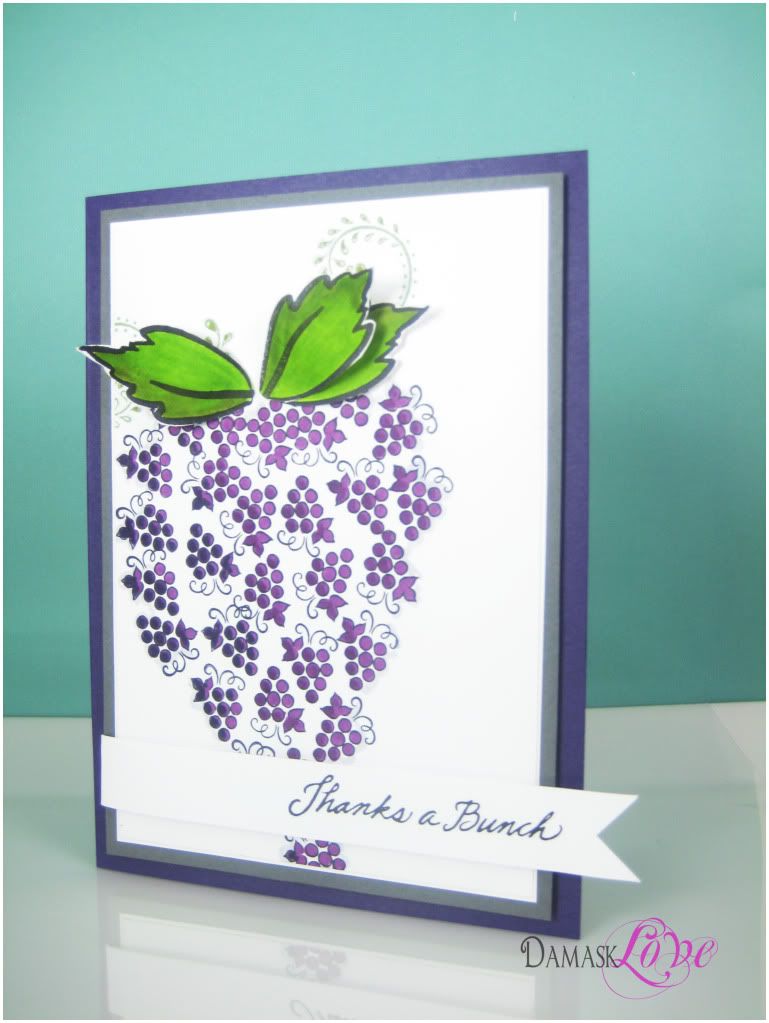 I love these two different takes on using this fun little stamp!
Head over to the Denami Blog to check out the other design team projects featuring this little guy!
Thanks for stopping by for some Damask Love!
Adios Loverlies:-)