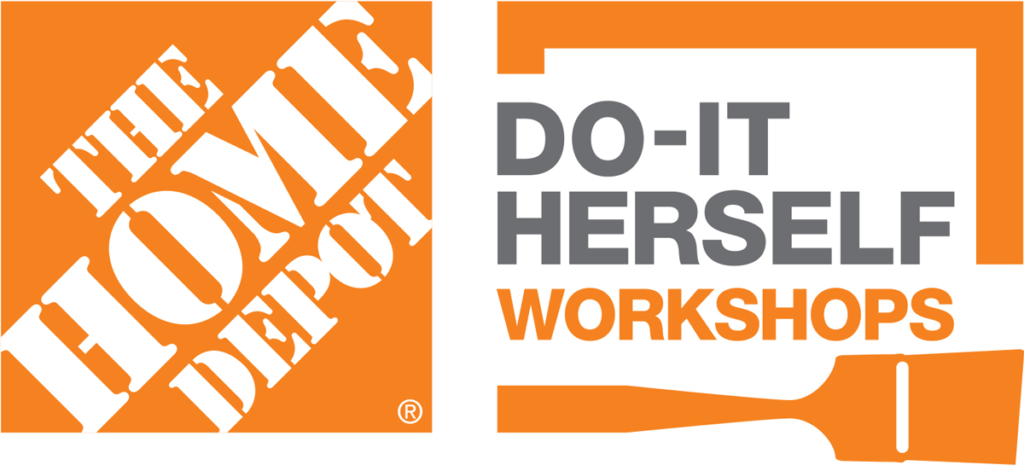 While the blog is under construction, I'm pretty excited to let you guys know that I'll be doing a little construction of my own. Live & in the flesh.
Damask Love is partnering with Home Depot to co-host four Do-it-Herself Workshops during the remainder of 2015. Do-It-Herself (DIH) Workshops are held monthly at all The Home Depot store locations and empower women to tackle home improvement projects.  DIH workshops are held on the third Thursday of each month and this month, we'll be demonstrating a doable DIY paver planter.
In the meantime, clear your calendar for Thursday, April 16 6:30 – 8:30pm and if you're in South Florida, come hang out with me at the North Miami Beach store located at 1245 Ne 163rd Street North Miami Beach, FL 33162.
I can promise you – it's gonna be a party if I'm involved. Guaranteed. And if I have anything to say about it ,there may even be prizes. Consider yourself warned.
You can also attend this workshop at any Home Depot nationwide – just be sure to register HERE and reserve your spot!
So the moral of the story is this: Register and  get yourself to the nearest Home Depot for lots of creativity and learning on April 16th. If you are a South Floridian, you'd better high tail it to the North Miami Beach store to hang out with me for a couple of hours. I'll be giving out unlimited hugs and high fives.
…and as always, be sure you are part of the Damask Love Instagram inner circle. I'll be sharing some behind the scenes photos next week when I travel up to the Home Depot headquarters to kick off this year long partnership.